Student Wellbeing Model
The Model below demonstrates the important linking of Discipline, Counselling (includes group work and structured programs) and Pastoral Care in our pursuit of student wellbeing. It also identifies that there are clear boundaries between formal and informal helping with the three areas requiring consistent communication pathways and processes. The communication pathways and processes are established by the Principal, Senior Deputy Principal, Deputy Principal and Head of Middle School.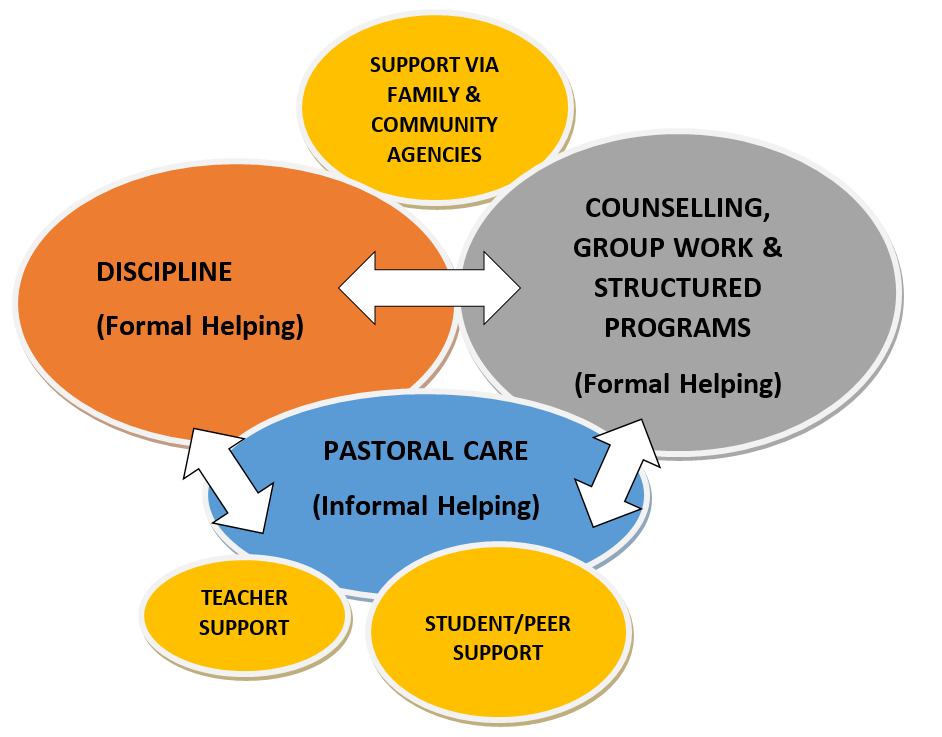 The above model builds a student's sense of wellbeing by addressing three key factors:
Encouraging a strong sense of identity,
Facilitating supportive relationships with others,
Creating a sense of belonging within the community.
Students who are mentally and physically well are optimistic and can engage fully with life. They have a sense of purpose and of self-acceptance, while demonstrating resilience as well as the capacity to form sustained, positive relationships. Research indicates that young people's wellbeing, and therefore their ability to learn effectively, is enhanced when they are strongly connected to their school. Such connections enable students to flourish academically, socially and spiritually, while allowing them to develop the confidence, optimism and skills to take their place in the world.