Industrial Technology
Industrial Technology (Timber) develops students' knowledge and understanding of materials and processes in a range of technologies.
Students will develop knowledge and skills relating to the selection, use and application of materials, tools, machines and processes through the planning and production of quality practical projects.
NESA requirement
Industrial Technology is an elective course that may be studied for 100 or 200 hours for Stage 5. It builds on the knowledge, skills and experiences developed in the Technology (Mandatory) Years 7–8 Syllabus and, upon completion, will be recorded, with a grade, on the Record of School Achievement (RoSA).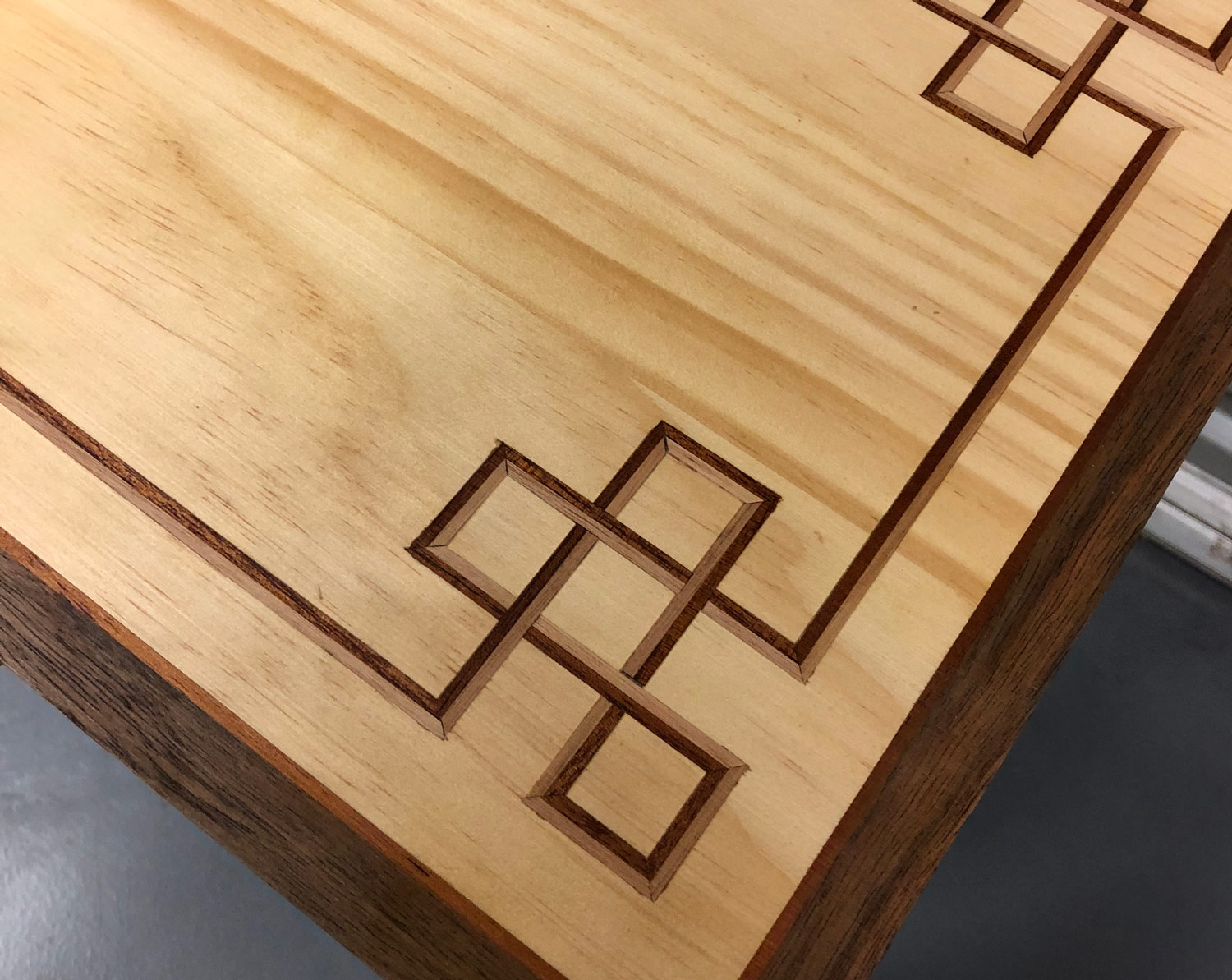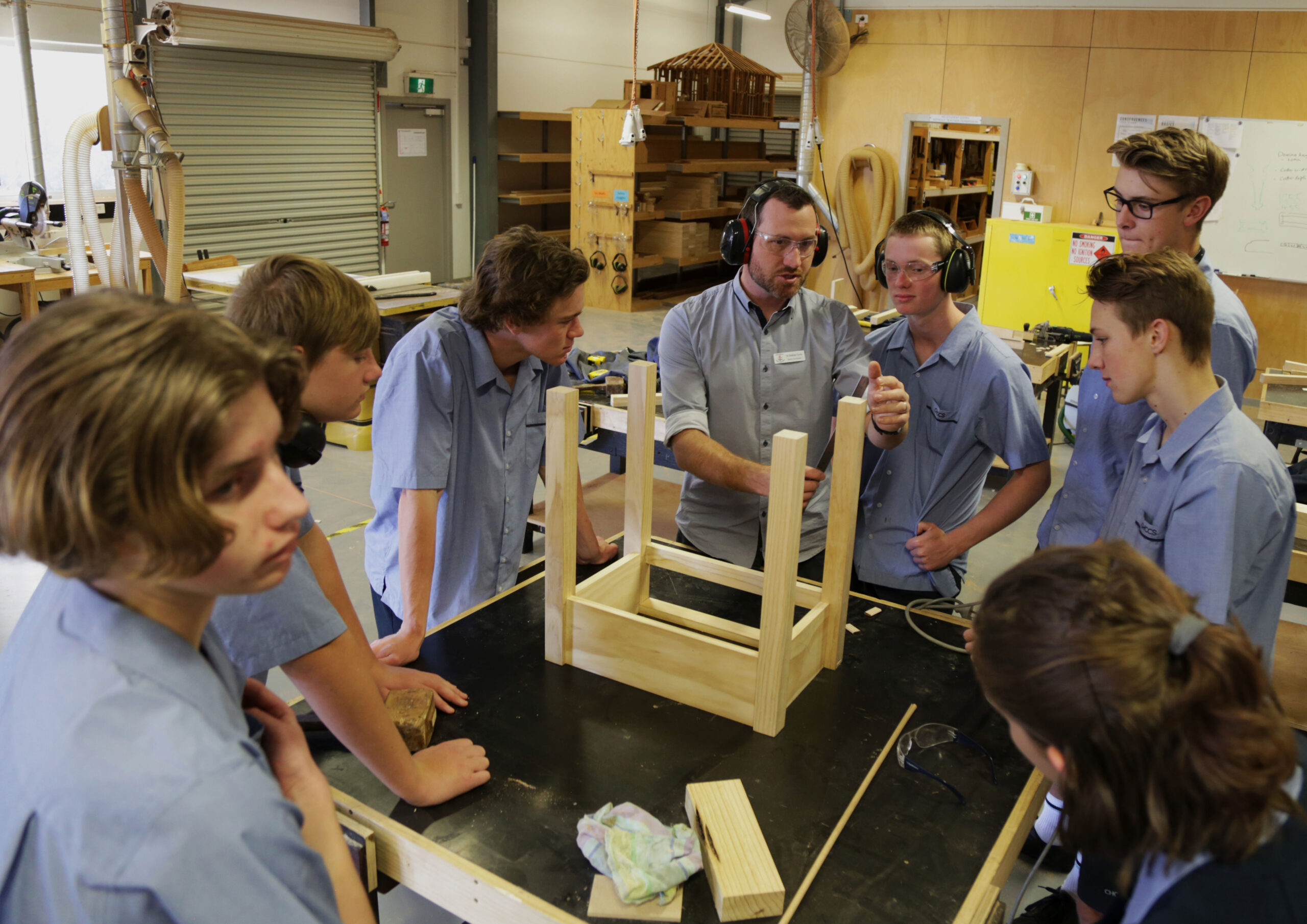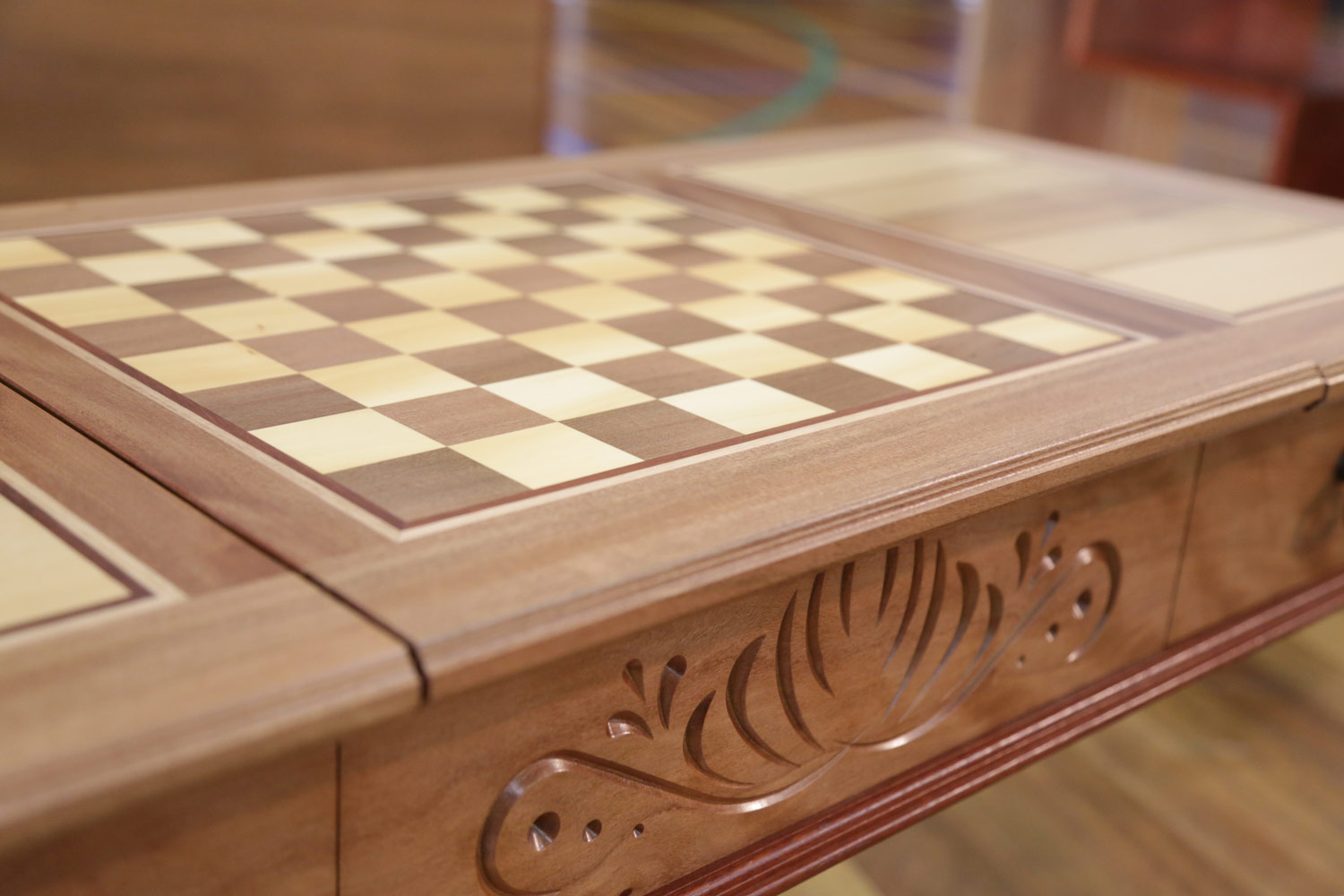 More About Industrial Technology
Students will learn about
Students will develop knowledge and understanding of the materials and processes within the Timber industry. Students will develop their skills through a specialised approach to tools, materials and techniques employed in the development, construction and evaluation of quality practical projects and processes. Critical thinking skills are developed through engagement with creative practical problem-solving activities. Students will learn about safe practices for practical work environments, including risk identification and management strategies. They will also learn about design including the communication of ideas and processes.
Students will learn to
The major emphasis of the Industrial Technology course is on students actively planning and constructing quality practical projects. As such, the majority of course time is allocated to practical experiences in the workshop environment. Students are encouraged to personalise each of their projects through individual design and embellishment work. Students will learn to select and use a variety of timber species and materials for their individual project. They will learn to competently and safely use a range of hand tools, power tools and machines to assist in the construction of projects. Students learn about project management as they manage their time and resources during project manufacturing. They will also learn to utilise CAD software to generate 3D Models and plans to communicate their ideas and information relating to their projects.
Fill out the form below and we will be in touch.